Gallery
See what our classes have been up to so far in the 2022-2023 school year!
Term 1 - Tag Rugby Success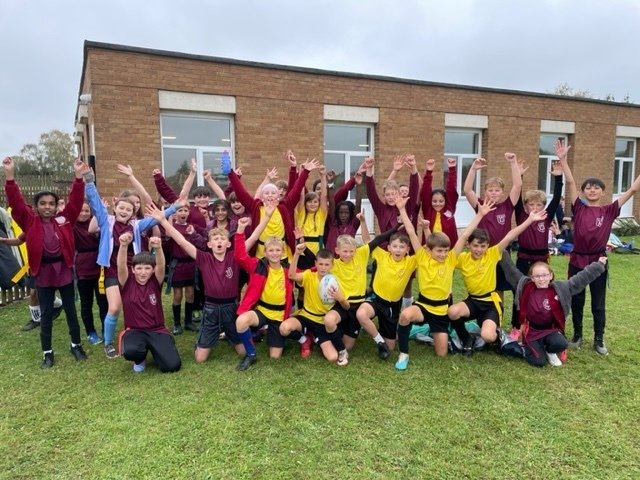 In Term 1 some of our year 5 & 6 children took part in the Tag Rugby Festival hosted by The Bicester School returning with news of great success!
The children played in 3 teams: St Edburg's A,B & C. Team A and Team B both won their groups. After semi-finals and finals the teams were placed 1st, 2nd and 4th! On their return the children were overjoyed with their experiences and delighted with their achievements. We are incredibly proud of the children's determination and teamwork against some difficult teams.
The A team who won the tournament will not progress to the County Final in the summer term.
Well done children!