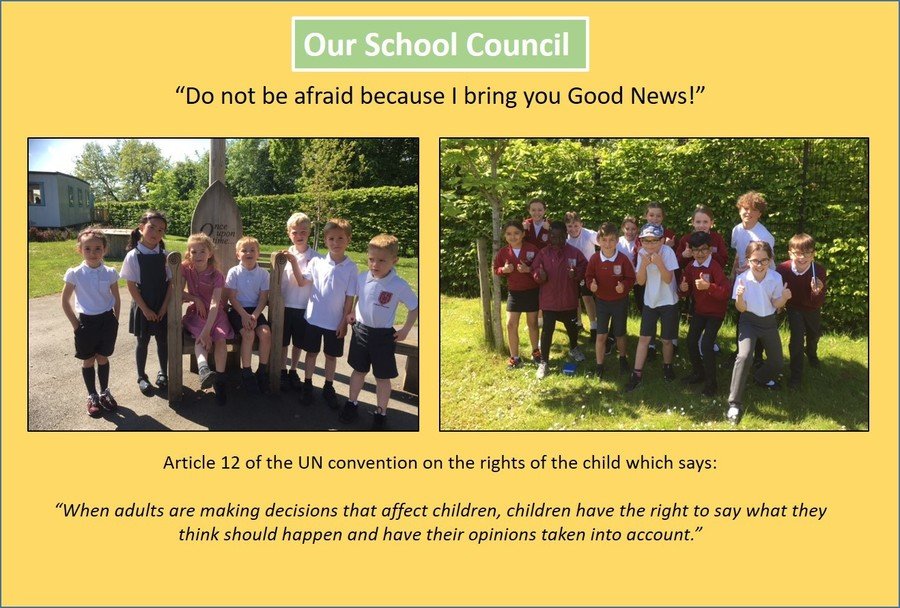 At the beginning of the school year, each class holds an election for the School Council. Any pupil who would like to stand for this election prepares a short statement explaining why they want to be a School Council and represent the views of their classmates in this way.
Once elected, School Councillors hold this office for a full academic year. From time to time, they may bring a guest pupil to the Council meetings to give others experience or greater representation. Our School Council is also supported by a Link Governor, Mrs Thorne.
Overall aims and purpose of our School Council:
To have a say in decisions and to play an active role in making our school a good place for everyone.

To support greater and wider good through fund raising and awareness of 3 key charities each year. These charities are chosen by the children.

To help everyone at our school make good choices about mental well being, friendships and physical fitness.

Support and promote ideas from the Eco Council and work with them to help our school be Planet Friendly.