Welcome to St Edburg's School
Sapere aude
'Dare to be wise'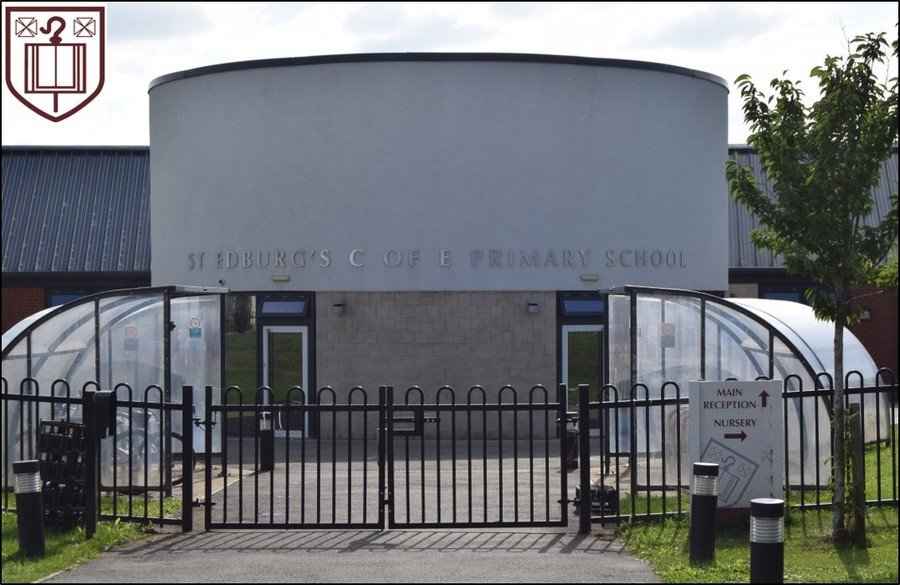 Welcome to St Edburg's School Website. We hope that it gives you a flavour of our school as well as helping you find essential information.
We are a 2 form primary school on the new Kingsmere Estate. Our beautiful building houses 14 classes and a nursery. Our school has a long history stretching back hundreds of years. The Victorian building that the school occupied for some of that time can still be seen next to the parish church in the centre of Bicester. Our school bell, housed in a tower at the front of the school, is engraved with 2 dates - one from 1850 and the other from 2016 which was when the school relocated to Kingsmere. Listen out for it ringing across the estate at the beginning of the day!
We love being part of the community here on Kingsmere and are very proud to be its Primary School.
We hope that you enjoy the video below that the children have made to welcome you into the school!
Visits to the school are always welcome - just contact the school for an appointment and come and meet us!
Our school motto, 'Dare to be Wise' reminds us that learning is an adventure of discovery! We aim to make that learning journey exciting through the provision of a rich and stimulating curriculum. Children are encouraged to be excellent learners by building on core skills such as problem solving and collaboration in an atmosphere built on Christian values where each child is treated as an individual, developing their sense of worth and confidence.
Margaret Kunzer
Head Teacher
Creative Commons Music by Jason Shaw on Audionautix.com