Art
"The arts are essential to childhood – they teach confidence and give children the chance to shine, both as performers and as the skilled creative workers and leaders of the future."
Arts Council England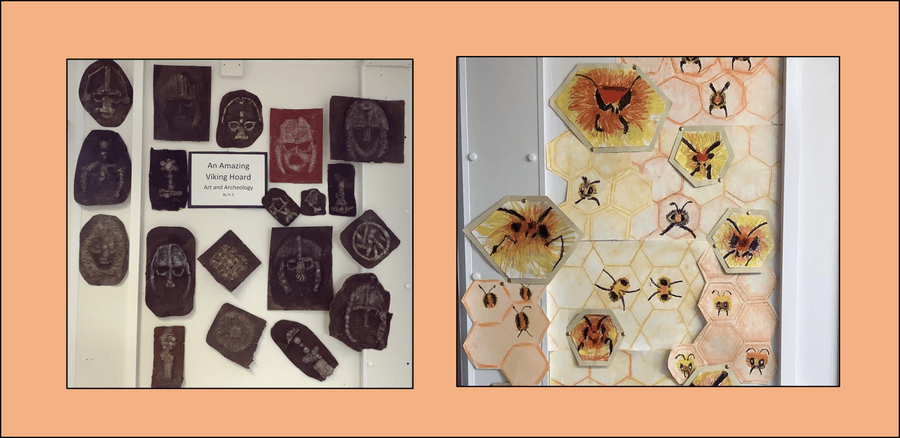 At St Edburg's CE Primary School Art has a special place – literally! We have a designated Art room and a specialist Art teacher. We provide a positive and stimulating environment for children to learn and develop art skills which enable them to express opinions, ideas and experiences. We believe that our Art Curriculum provides broad and rich opportunities for reflection, response and review that build a sense of well being as well as determination and critical thinking.
Art crosses boundaries. As pupils progress, they have extended opportunities to experiment, invent and create their own works. Art gives the children a language with which to evaluate and analyse their own work and the work of others. In finding out about great artists, craft makers and designers, they learn how art has both reflected and shaped our history and how it has contributed to the culture and creativity of the world in which we live. By developing their own thoughts, ideas and eyes we aim to help our children engage in the visual beauty of the world around them and recognise their own abilities to contribute and respond to their environment too.
We also want children to understand that as well as 'illuminating our inner lives and enriching our emotional world', art also has 'an important and significant impact on our economy and on our health and well being' ( Arts council). Our children learn to appreciate the part that art plays in society and begin to recognise the impact and contribution of a creative industry.